A REFUGE TO LISTEN TO.
A HABITAT TO GET TO KNOW EACH OTHER.
AM SCHARMA chalet is a perfect retreat that interprets an essential style made of natural elements and a lot of attention to detail. Here nature manifests itself through materials rich in energy, creating a style that welcomes and safeguards.
LOW SEASON 15.04.2021 – 30.11.2021 *
HIGH SEASON 1.12.2021- 14.04.2022
*(excluded  09.08 – 16.08 / 03.09 – 04.09)
LOW SEASON 900 CHF / night
HIGH SEASON 1200 CHF / night
– 3 double bedroom (1 double bed)
– 1 single room
– fully equipped kitchen
– bath and shower
– fireplace
– private spa
– parking
– laundry
– terrace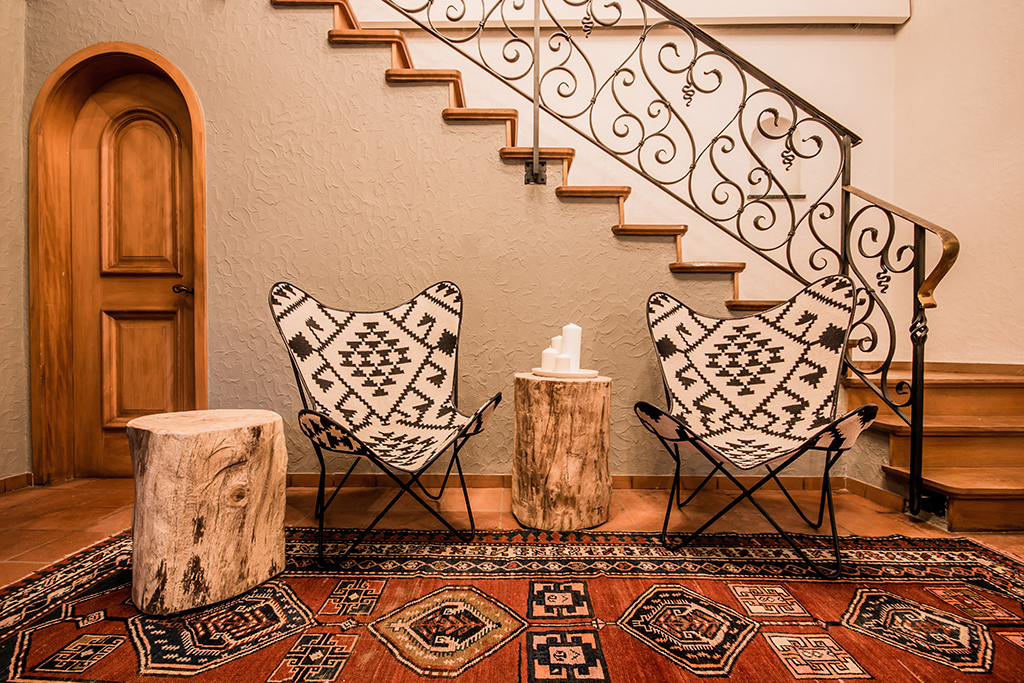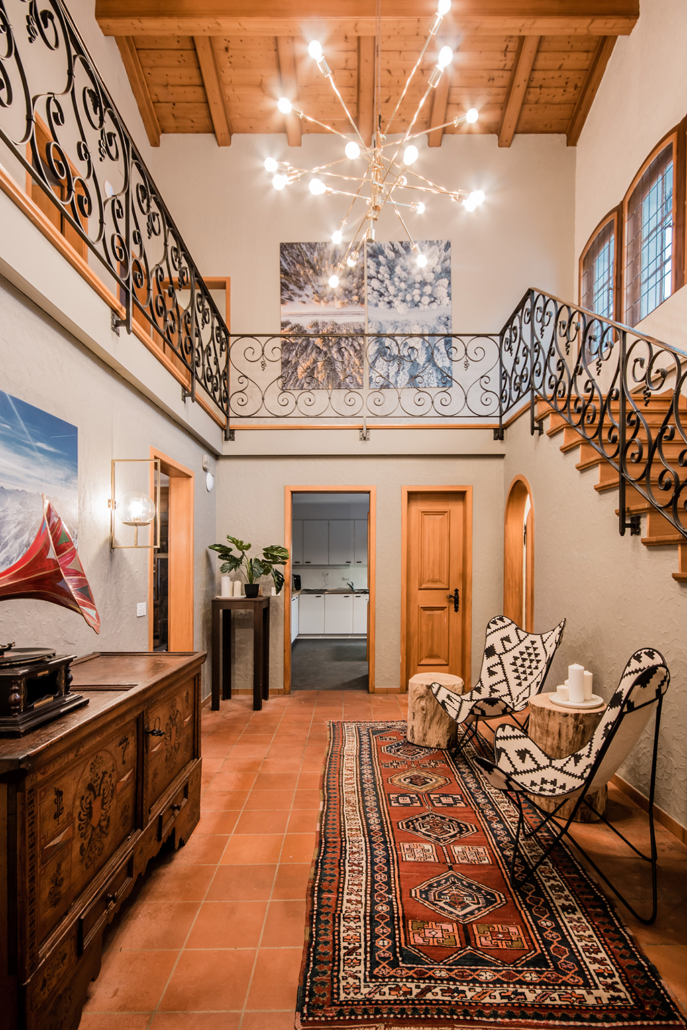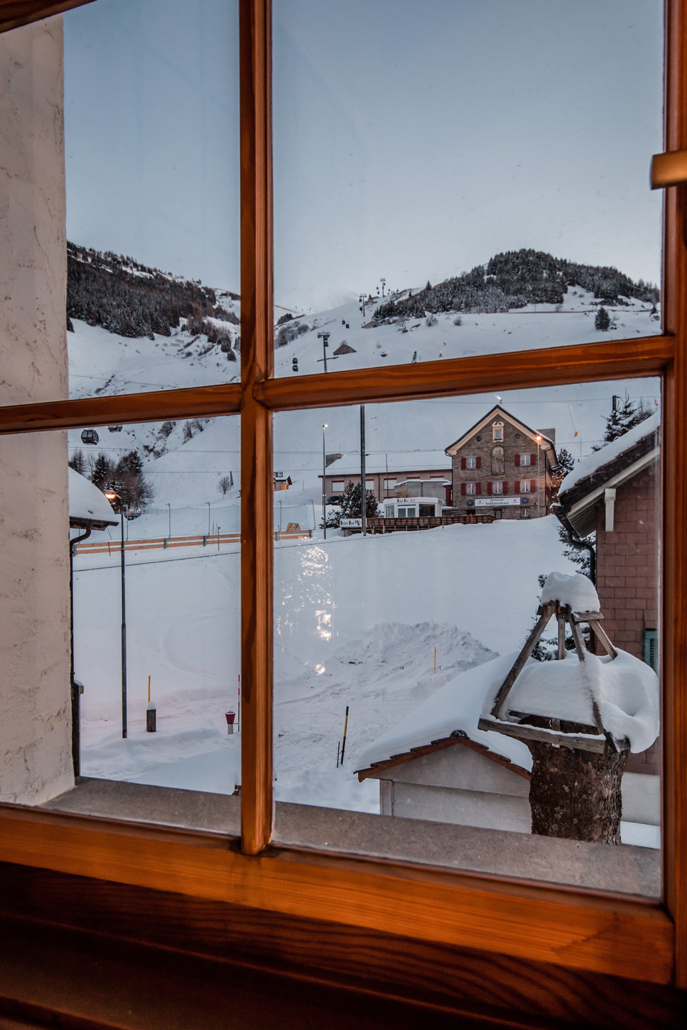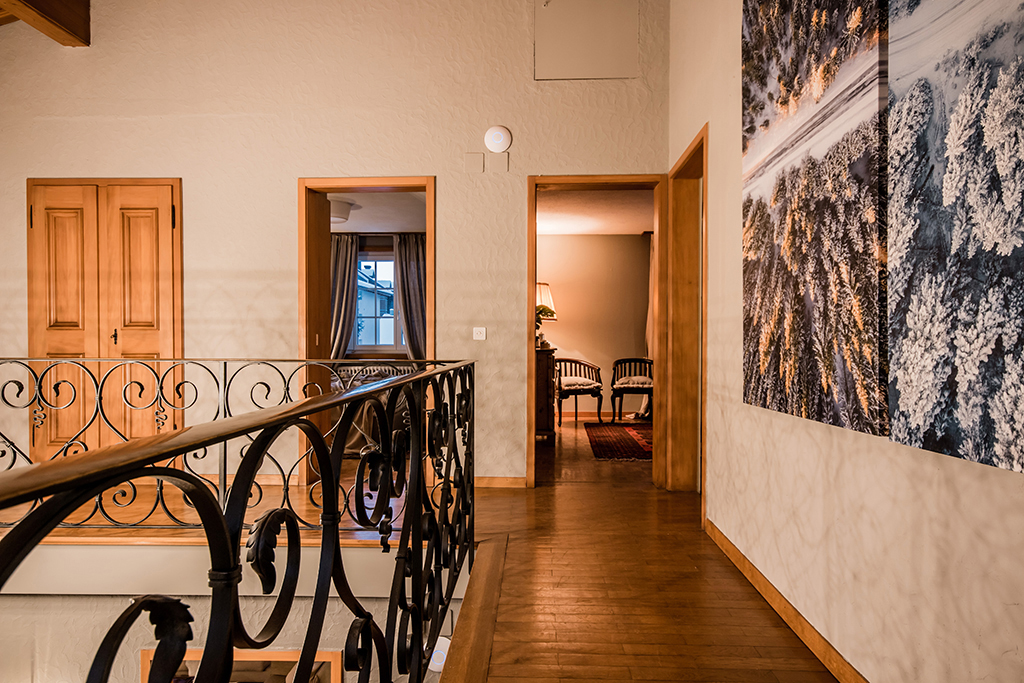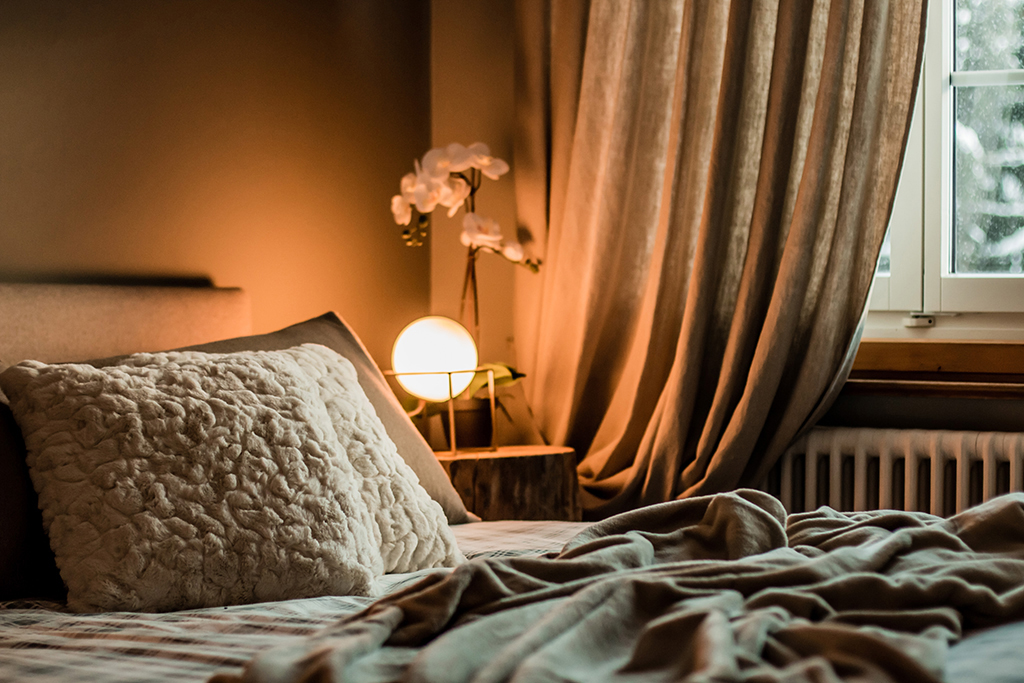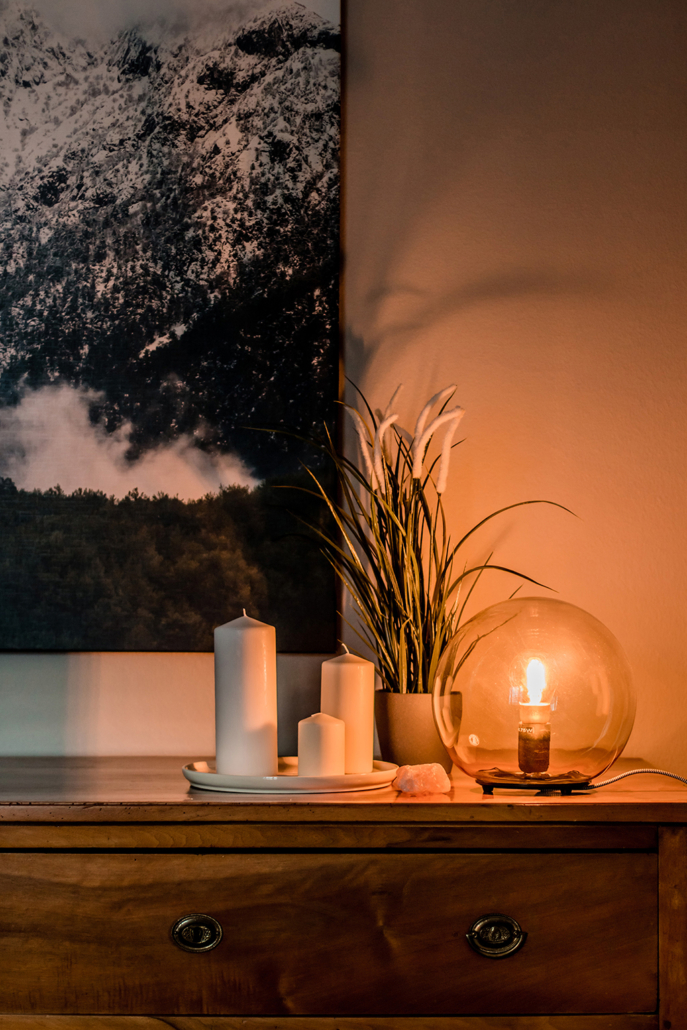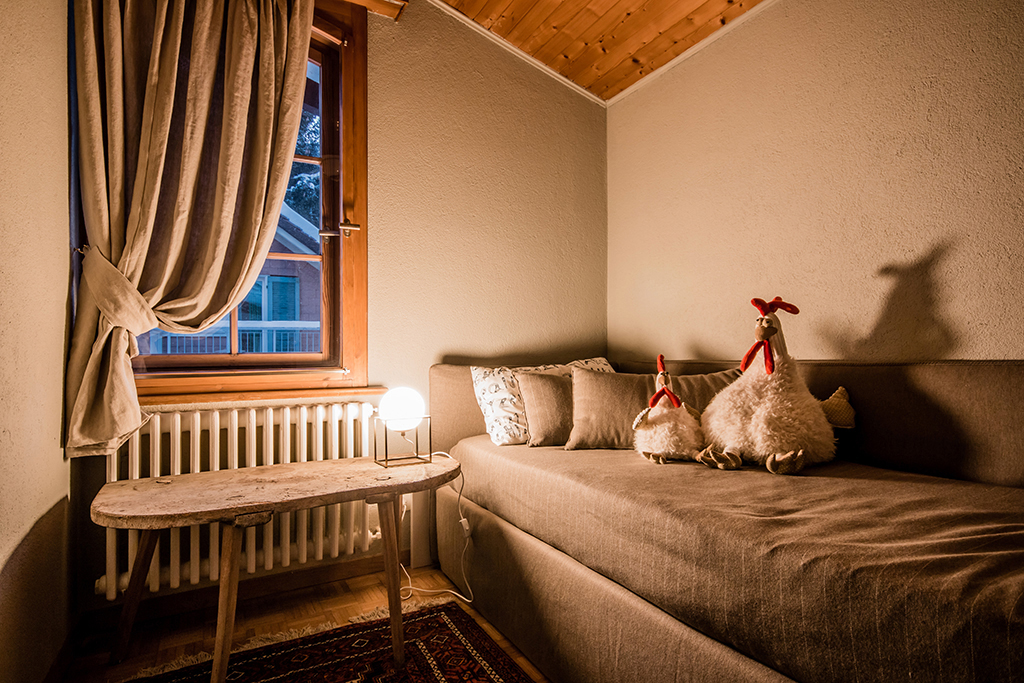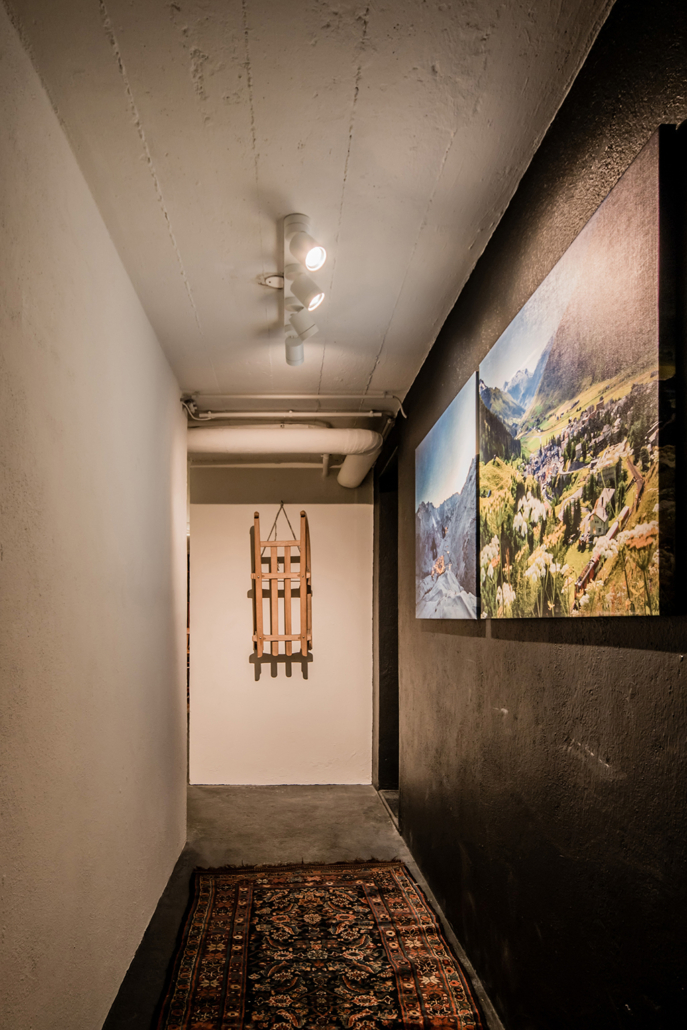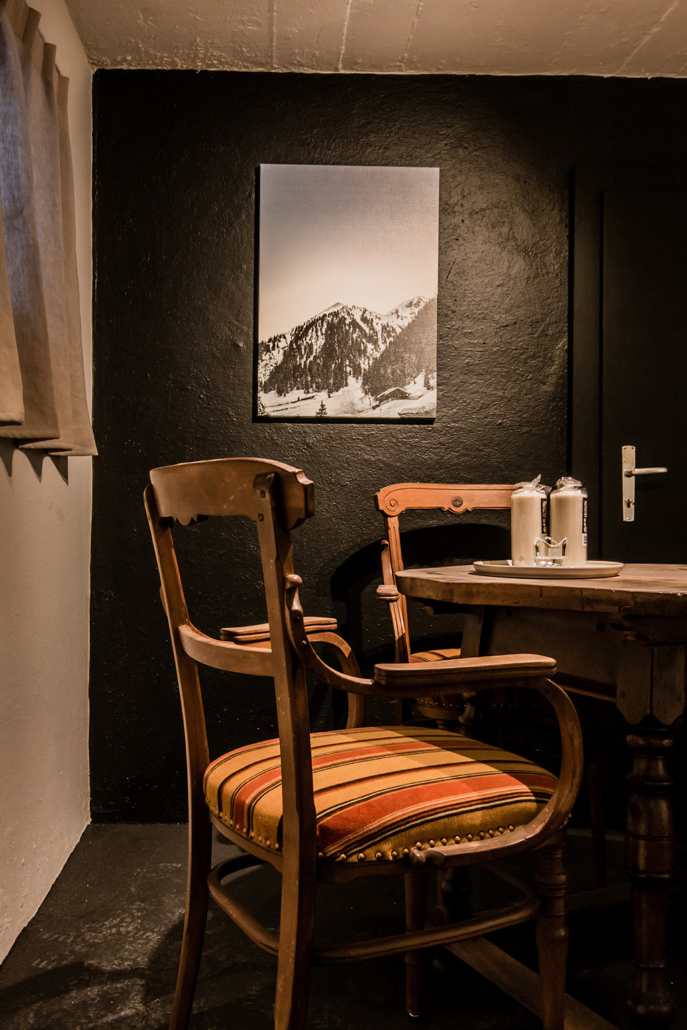 A traditional Swiss Chalet with spectacular views in perfect balance between comfort and design, Chalet AM SHARMA gives guests an elegant and welcoming atmosphere in a mountain chic style.
The living area on the ground floor awaits guests with a fireplace and a large dining table, the ideal place for relaxing evenings immersed in the comfort of a refined atmosphere.
Style and attention to detail will make your stay at AM SCHARMA chalet an unforgettable moment.
The fireplace is the energetic centre of the ground floor where the living room is the ideal place to spend pleasant moments and share with friends and family.
The generous chalet spreads over two floors and owes its distinctive charm to the understatement of its elegant furnishings and the energy of the natural materials.
The large bedrooms on the first floor  The exclusive private sauna is the pride of the Chalet and awaits you at the end of the day to give you a feeling of total well-being.
In the basement, in addition to the private parking, there is a playground, a large laundry room and a private cellar.